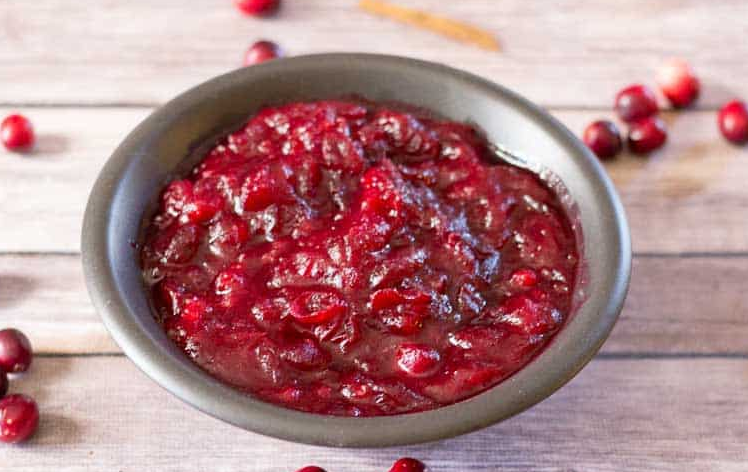 Easy Sugar Free Cranberry Sauce with only four ingredients and water. Five minutes of prep and the smell of cranberries, cinnamon, and vanilla will fill your house.
Cuisine: American Servings: 8 Calories: 21 kcal Author: Taryn
Ingredients
12 oz bag of cranberries
4 oz water
1 cup Trim Healthy Mama gentle sweet sweetener or my sweetener
1 tsp vanilla
1 tsp cinnamon
Instructions
Combine the cranberries and water in a medium saucepan. Cook over medium heat until all the berries pop, about 5-7 minutes. Add the other ingredients and reduce the heat to low. Cook until desired thickness. It will thicken further as it cools.
Store in the fridge for up to 2 weeks or you can freeze it. I love having some on hand to put on top of my Baked Brie.
Recipe Notes
Notes on Sweeteners:I use my own blend of xylitol, erythritol, and stevia in my recipes. This is twice as sweet as sugar. It is comparable to Trim Healthy Mama Gentle Sweet and Truvia.
To sub in Swerve use 1.5 to 2 times the amount of sweetener called for.To sub in Pyure or Trim Healthy Mama Super Sweet use half the amount of sweetener called for.Substitutions will work in most recipes. They may not work in candies, such as caramel.