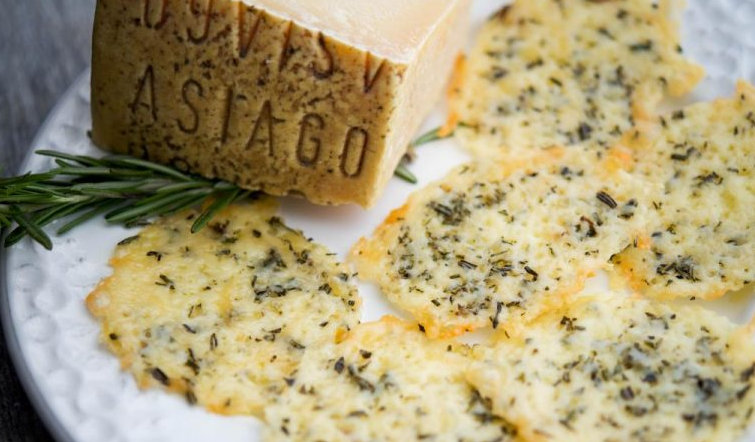 Asiago & Rosemary Cheese Crisps are a fun, tasty addition to your meal planning. Use cheese crisps to top your favorite soup or salad or eat them 'as is' for a snack.
Prep Time 5 mins Cook Time 10 mins Total Time 15 mins  Servings: 6 Author: Carrie's Experimental Kitchen
Ingredients
1 c . Shredded Aged Asiago PDO
1 tbsp . Chopped Fresh Rosemary
Instructions
Preheat oven to 350 degrees.
Line a baking sheet with parchment paper.
Combine the cheese and rosemary in a bowl and mix well.
Place a heaping tablespoon of the cheese mixture onto the lined baking sheet; then flatten the cheese so that it's not in a mound.
Bake 7-10 minutes or until the cheese has melted and is a light golden brown. Allow to cool for at least 10 minutes before removing from pan.