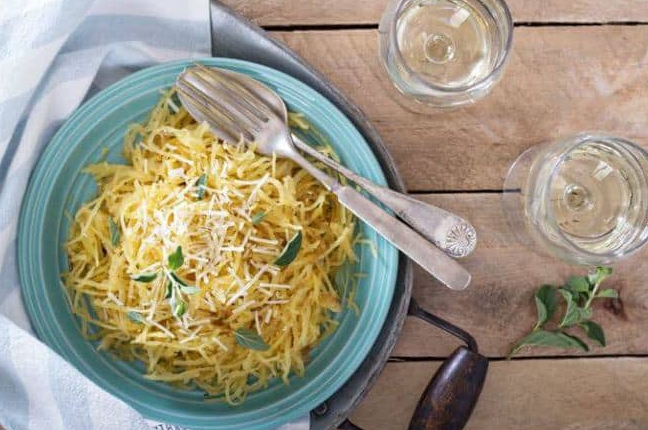 Spaghetti Squash Pasta.Try this low-carb, Paleo and gluten-free version of Spaghetti Aglio E Olio – a simple dish with garlic, olive oil, red pepper flakes, Parmesan and squash.
Servings: 4 servings Calories: 300 kcal Author: Don't Mess With Mama
Ingredients
1 spaghetti squash
1/4 cup organic olive oil or pasture-raised lard
6 garlic cloves, finely sliced
1/2 tsp crushed red pepper flakes
1 cup grated Parmesan cheese, plus some extra for garnish
Sea salt to taste
1/4 cup minced fresh parsley or basil optional
Instructions
Cook spaghetti squash in the Instant Pot (here are easy directions).
Heat olive oil or lard over medium heat in a large cast iron skillet.
Add garlic and cook for 1-2 minutes.
Add red pepper flakes and cook for a few seconds.
Add spaghetti squash (already cooked and forked) and salt to taste. Mix well.
Add Parmesan cheese and parsley or basil and mix well.
Garnish with Parmesan cheese for each serving.